Oncology Clinical Trials Office (OCTO)
+44 (0)1865 227 177 (fax +44 (0)1865 227 039)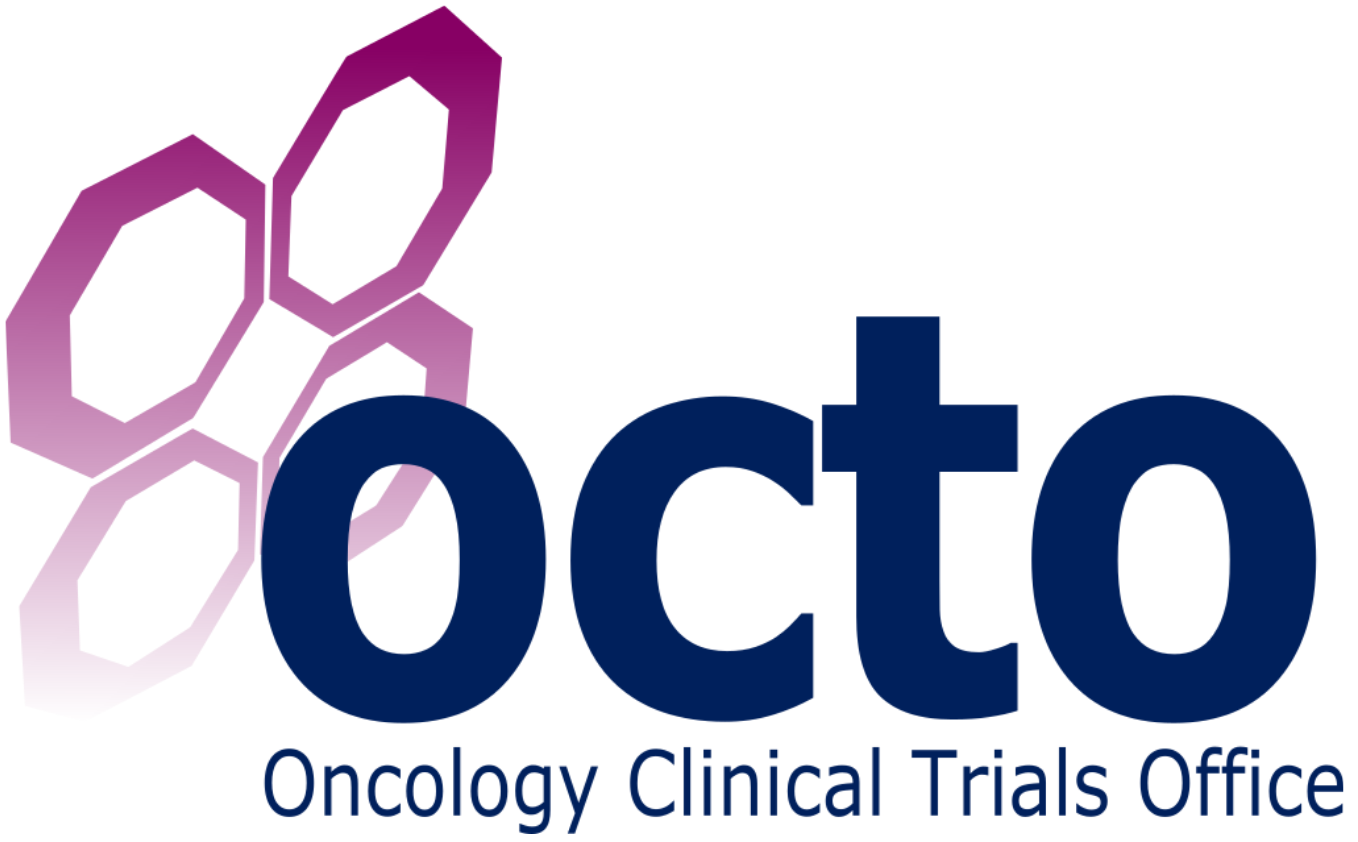 Established in 2002
Recruited over 10,000 patients into trials
Work with over 250 hospitals
Our current portfolio is divided into 3 categories: late phase, early phase and radiotherapy & imaging. Tumours types include; colorectal, oesophageal, melanoma, lung, breast, cervical, haematology, and bone sarcoma, in both adjuvant and advanced disease. The studies assess interventions including radiotherapy, drug combinations and novel imaging techniques.
Established in 2002, OCTO is based in the Department of Oncology in the Old Road Campus Research Building (ORCRB). Our trials are concerned with the practical application of high quality clinical research into innovative and effective cancer therapies and prevention strategies. We aim to become the leading centre for translational early phase oncology trials in the UK.
OCTO is the cancer division of the UKCRC registered OCTRU CTU.
We work with investigators to design and deliver trials in medical oncology, radiotherapy and imaging, and do this in partnership with academic-led research communities, with industry and with patients to support the work of:
We work closely with colleagues in the state-of-the-art NHS Oxford Cancer Centre to ensure that opportunities for collaborative research are maximised and that research is rapidly and efficiently translated into cutting-edge clinical treatment for cancer patients.
We have recruited over 10,000 patients into trials over the last 12 years. We work with over 250 study sites (hospitals) and have established excellent working relationships with collaborating academic groups across the UK, Europe and Australia.
We began as a unit running large phase III trials in adjuvant colorectal cancer but have continued to grow, expanding our portfolio to include a wider range of trial designs, treatment modalities and tumour types. The portfolio includes a range of projects from first in human drug trials through to large phase III clinical studies.
Scientific focus includes looking at angiogenesis, hypoxia, biomarkers and signalling pathways to improve the specificity of cancer treatment.