WISE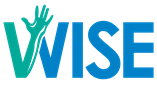 Wrist Injury Strengthening Exercise: a randomised multicentre feasibility study of resistance exercise versus usual care for optimising function after distal radius fracture in adults aged 50 years or over
Background
In the UK, there are 100,000 distal radius fractures each year, representing 1 in 5 of all broken bones. The majority affect women over the age of 50. Most patients experience pain and stiffness in their wrist and develop upper limb weakness, making activities of daily living difficult. Optimising rehabilitation could improve these specific areas. Guidance in 2018 concluded there was insufficient evidence to inform rehabilitation recommendations. The James Lind Priority Setting Partnership in this area ranked rehabilitation as one of the top priorities for research.
Currently, rehabilitation consists of verbal and written advice on self-management and mobilising exercises. We hypothesise that introducing resistance exercise training into the rehabilitation period has the potential to improve functional recovery.
Aim, Objectives and Study Design
Aim: To determine the feasibility of conducting a definitive multicentre RCT of resistance exercise, compared to usual care, in improving function after distal radius fractures in adults aged 50 years and over.
Feasibility objectives are to assess:
Patient engagement with the trial, assessed by recruitment

Acceptability of the interventions, assessed by adherence and participant and therapist experience

Retention of participants in the trial
Study design: A randomised multicentre feasibility study with an embedded qualitative study
Related research themes