BioPatch Trial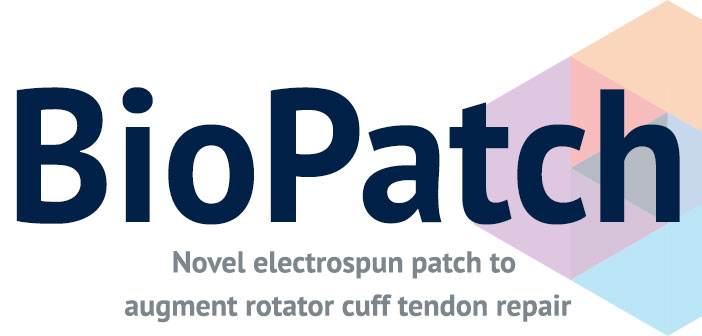 A novel electrospun patch to augment rotator cuff tendon repair
The Oxford Biopatch is an innovative solution for rotator cuff repair which promotes rapid regrowth of tendon tissue and could transform the success of shoulder repair operations.
This type of injury will not kill you but it can seriously affect your quality of life. Patients are often in a lot of pain, with severely restricted movement. In some cases it can affect your livelihood and in older people it can affect independence. This will become more and more of a problem as the population ages and the retirement age is increased.


- Professor Andrew Carr
The rotator cuff is the group of tendons and muscles that control movement of the shoulder. Around a third of the population will suffer from shoulder pain due to tendon disease at some time in their life, making it the third most common musculoskeletal complaint.
Developed by the Oxford Biopatch Group at the Botnar Research Centre, NDORMS, the patch is made of synthetic polymer and comprises two components with distinctive functions.
The first component is an electrospun layer, which provides physical cues to the repairing tissue by mimicking the natural environment of cells in our tissues and organs. The second component is a woven monofilament layer, which provide mechanical strength and suture retention properties to the patch.
Related research themes