STIFF-F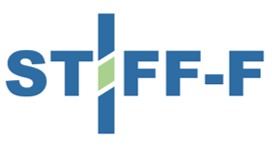 Segmental Tibial fractures, reamed Intramedullary nailing versus circular Frame external Fixation A feasibility study
BACKGROUND
Every year, many people break their legs. In 12%, the tibia (shin bone) fractures into several pieces that sometimes poke out through the skin requiring a difficult operation. There are two main ways to carry out the operation, either putting a metal rod in the bone or a metal frame outside the bone to help it heal. We do not know which operation is better as previous research looking at these treatments has not been done well and has not provided any definite answers.
As part of our user involvement work we asked patients who had treatment for a broken leg how they felt about their injury and recovery. The group described how their recovery was long and difficult. They worried about complications such as infection and social isolation due to a lack of mobility during their recovery. They described how the injury made them feel dependent on their families. Patients with a metal rod worried that they had a metal implant left permanently in their body, whilst those treated with a metal frame complained of a lack of sleep and the physical appearance of the external frame affecting their social interactions.
STUDY DESIGN
Segmental tibial fractures are complex injuries accounting for 12% of all tibial fractures. Surgical complication rates are higher than with simple tibial shaft fractures and infection or nonunion can result in complex reconstructive surgery with a long period of rehabilitation. Failure to achieve fracture union after complex surgery can lead to amputation which can be a devastating outcome for patients and their families. Whilst there are current on going trials in distal tibial fractures and pilon fractures, there are no trials in segmental tbial fractures so a feasibility trial is warranted to ensure that recruitment is feasible for this patient group.
Research Question (PICO): What is the feasibility of a pragmatic multicentre RCT to assess the clinical outcomes of treatment following a segmental tibial shaft fracture comparing an intramedullary nail (IN) to a circular frame external fixation(CFEF)?
Aim: To conduct a mixed methods feasibility study for a large, pragmatic multicentre randomised controlled trial (RCT).
Methodology: Mixed-methods feasibility study comprising a phase I pilot study and a phase II qualitative study. Recruitment: 50 patients aged 18 years and over with a segmental fracture (open or closed) deemed suitable for surgical fixation of their fracture will be recruited from a group of seven major trauma centres (MTCs) with experience in limb reconstruction surgery and who have previously participated in national trials.
The overall study will run over 21 months. We have allowed 6 months for the pilot study set up, 6 months for recruitment, 6 month follow up and a further 3 months to complete the analysis. The qualitative study will run in parallel. Potential benefits to the NHS: the feasibility study will inform the design of a larger multi-centre RCT and provide data to allow a health economic analysis. The primary outcome of a final definitive RCT would be to determine which treatment gives patients a better disability rating index. The secondary outcomes would be to determine which treatment is more cost effective with less complications and a better quality of life.
Related research themes